Dr James Ohene-Djan
BizWinks brings affordable video advertising and marketing to your business, whatever its size.
For just £150 we offer a professionally filmed and edited video of your business which can be shared over the internet and on most social media platforms.
BizWinks offers independent businesses powerful video marketing and promotional tools at an affordable cost: Previously this standard of video of marketing functionality was only available to corporations with large promotional budgets.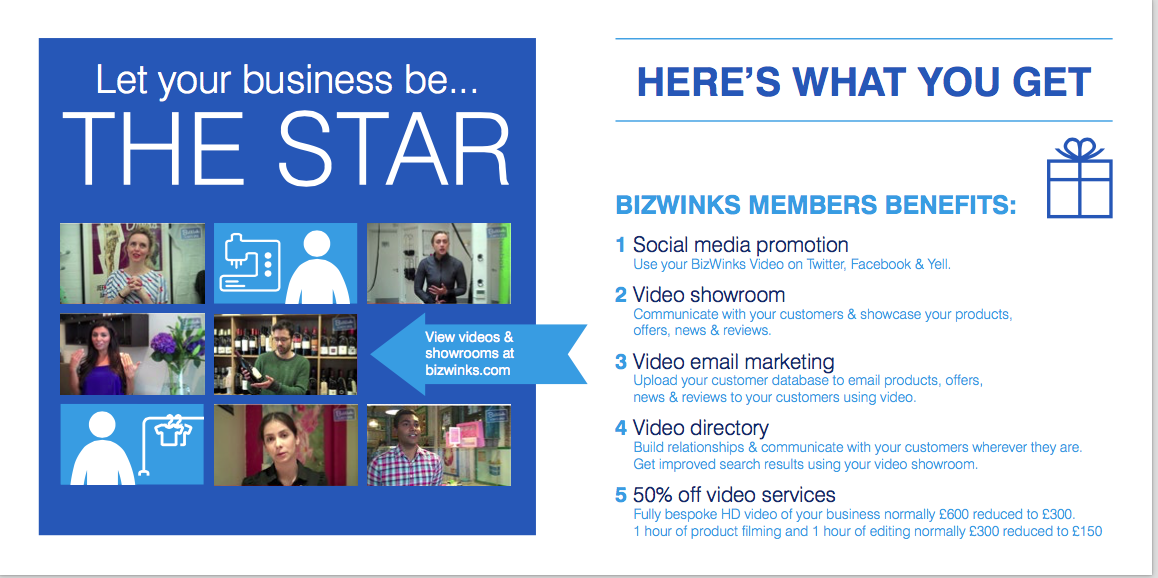 Each video is hosted on an online video showroom. Here you can display products, services, offers and news with customers using video and photos.
Businesses can administer their video showrooms and email customers their latest offers and news.
Using BizWinks' unique "One Click Social" interface businesses can also publish products, offers and reviews to followers on YouTube, Facebook and Twitter.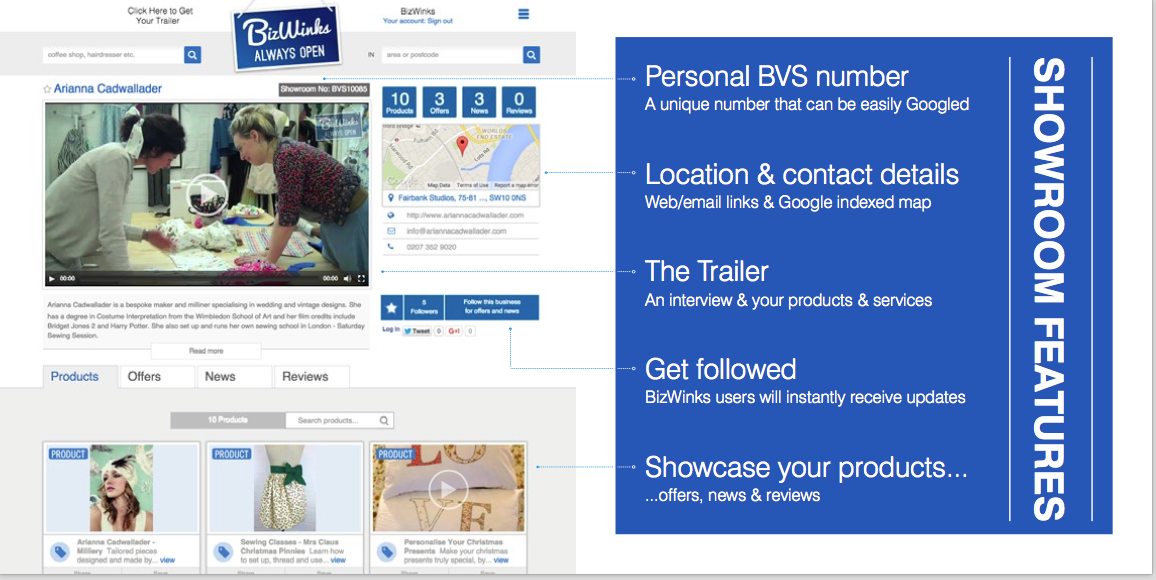 Back to menu