Dr James Ohene-Djan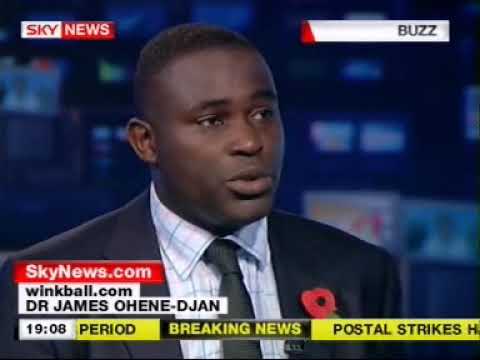 Dr James Ohene-Djan is an internationally recognized innovator, designer and creator of digital products, services and businesses with a strong strategic and technical understanding of creative approaches to implementing business solutions.
He is a talented leader with a proven ability to inspire, motivate and communicate creative ideas across an organization and to external clients. Have convincingly demonstrated the entrepreneurial drive and skills to lead digital product innovations and manage the development life-cycle using industry best practices.
As co-founder and inventor of WinkBall Video Media, Dr James Ohene-Djan fostered a leading edge creative environment of over 100 employees within which novel approaches to the use of video social networking, Cloud computing, video reporting and mobile technologies could be explored, researched and implemented as effective solutions for clients.
Dr James Ohene-Djan Possess exemplary oral and written communication skills and has an ability to describe new innovations and complex solutions to both professionals and lay audiences in motivational and inspiring manner.
Awarded a PhD in computer Science from Goldsmiths, University of London and appointed Senior Lecturer teaching Business Computing and Entrepreneurship , Electronic Commerce, Social Media and Video Technologies at postgraduate and undergraduate degree courses.
Established as a thought leader and subject matter expert on video product innovations, video reporting and mobile technologies, with TV appearances on BBC 1, Sky News, CNBC and BFBS TV. Has published over 30 Journal and Conference papers on a range of computer related subjects.
Dr James Ohene-djan is a founding partner of Recovery Spaces Ltd, a company specialising in technologies for care services and rehabilitation centers. Key charitable activities include bying a trustee of Comic Relief's Give-it up charity and trustee of Access-Ability Communications Technology .
Back to menu